Rolling Hills Auto Plaza- Saint Joseph Auto dealer
Is this your Business?
Customize this page
Claim this business
Sales Hours
9:00 AM to 8:00 PM
Service Hours
7:00 AM to 5:30 PM
Service
Monday
Tuesday
Wednesday
Thursday
Friday
Saturday
Sunday
Sales
9:00 AM - 8:00 PM
9:00 AM - 8:00 PM
9:00 AM - 8:00 PM
9:00 AM - 8:00 PM
9:00 AM - 6:00 PM
9:00 AM - 6:00 PM
Closed
Service
7:00 AM - 5:30 PM
7:00 AM - 5:30 PM
7:00 AM - 5:30 PM
7:00 AM - 5:30 PM
7:00 AM - 5:30 PM
7:00 AM - 12:00 PM
Closed


View Gallery
About Rolling Hills Auto Plaza
We have extensive lineup of fabulous new and used Toyota, Honda, and Nissan models. At Rolling Hills Auto Plaza we know buying a new vehicle is a big decision. That's why we want to help you buy the Right Vehicle at the Right Price. Fueled by Transparency, Integrity, and our Dedication to Others we'll work hard to make sure you have a great car buying experience at Rolling Hills Auto Plaza
Dealership Services - Cash For Car, Sales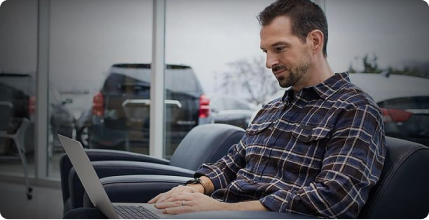 Get Money In Your Vehicle Exchange
We deal in a wide variety of used vehicles of all kinds like cars, motor van, jeeps, etc. To sell your car with us near you and we assure the best possible price for your old deadbeat or used car and on prompt payment get amazing and special offers, schemes and discounts.
Vehicle Trade In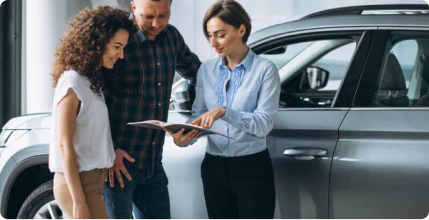 Experience the Best in buying Cars
We offer a diverse range of vehicles to suit all needs and budgets, with a focus on quality, reliability, and affordability.Our team of experts has carefully evaluated every aspect of each vehicle, so you can buy with confidence and enjoy peace of mind on the road.
Review From Google (Most Relevant)
Bought a 2021 Toyota Highlander. I've bought multiple vehicles from dealerships over the years, and this was by far the easiest and painless deal I've ever dealt with. From Bruce our sales rep to our finance rep Mary everyone was super nice and helpful. Ended up getting us a WAY lower payment than what we first were told which is always a great thing to save money.
Excellent buying experience! Great selection of quality used cars (so much cleaner, well maintained than we were finding elsewhere), no bait and switches from available inventory online, no games. Our salesperson, Dennis, listened to our needs, budget, concerns, and helped us find exactly what we were looking for. Financing was surprisingly simple and painless. I highly recommend and will definitely be back for future needs.
Wow! It's amazing how comfortable I felt walking into that dealership. The sales department and the finance department make you feel very welcome. The sales gal that helped me pick out a car was definitely listening to my needs. I feel that she really relayed what I wanted and what I could afford to the finance department. By the end of the day they all worked very hard to put me in the car that I love. My credit isn't the best, but they have over 50 banks that they work with and it did not take them long at all to find ideal for me. My car was inspected detailed and ready to go within a few hours. I got to drive my new car to it's new home that day! Thank you to the family of employees of Rolling Hills Auto. I recommend to them 10 out of 10
We arrived at Rolling Hills on January 6th to get a part put on to our Camry. All employees were friendly, Hunter in service was very helpful, showed us respect and did such a good job taking care of us. The technician was great, because he fixed our car. So glad to get it fixed, had been trying for months to get it repaired. Lance picked us up and took us to eat, and then came back and picked us up. Everyone was friendly and we would recommend Rolling Hills to all who drive a Toyota!
I needed work done. So, I got an appointment within a couple of days. They looked at it fixed what I needed and I approved to have fixed. They gave me a ride home then ordered parts got them next day. Then texted and then called to let me know it was ready so I asked for them to pick me up to get my car then paid a reasonable amount for work I could afford right now and most important. Super friendly staff.
Lexi was great! She and the finance staff understood my situation and got me into an awesome vehicle. They are no nonsense, friendly, and valued my time. Rolling Hills Auto Plaza is Great!
I took my truck in to have a problem narrowed down, just to be told exactly what I told them my problem was. They literally told me what I told them when I dropped it off and charged me $70 to do that. I just couldn't believe the type of service you get after the deal is made and they got you off their lot with your new truck or car. After that they really don't care about you or vehicle. I've still yet to be called back by theire finance dept. and Ive called them everyday and left very clear messages. Two weeks and running and still no call from the finance dept. Some service... I assure you I'll be going to a different dealership the car I buy because of the way I feel from today's experience.
My salesman, Jose, is a cool guy. Personable and friendly. But that's the only good thing I can say. I live in Kansas, the dealership is in Missouri. Not once did he say anything about sales tax not being added to the purchase of the car. That was explained at the dealership only after I asked him why it wasn't included as we were going over the paperwork. Now, I told him this dealership is 45-50 minutes from where I lived so I wanted all the details up front before I drove up there. We talked on the phone and he told me he got me the car I wanted for $565/month. I didn't find out, again until signing the paperwork, that price didn't include the gap or the extended warranty. AFTER filling out the paperwork, he told me the car had not gone through the required inspection yet and I would need to bring it back up to the dealership to drop it off and they would give me a loaner car and that the inspection would take 1-2 days. They had my car for 3 weeks. And I had to ask for updates or I didn't get any. Then when I get it back, the TPMA monitor light comes on and it's not reading the air in the tire properly. It was also never explained that since I bought the car in Missouri, that I would have to pay Missouri taxes AND Kansas taxes before I could register the vehicle. I am now looking at having to come up with about $3500 in taxes within 60 days of purchase. Had this all been explained, I would t have bought a vehicle from there. I would have kept mine or kept looking in Kansas. Will never buy a car from them again.